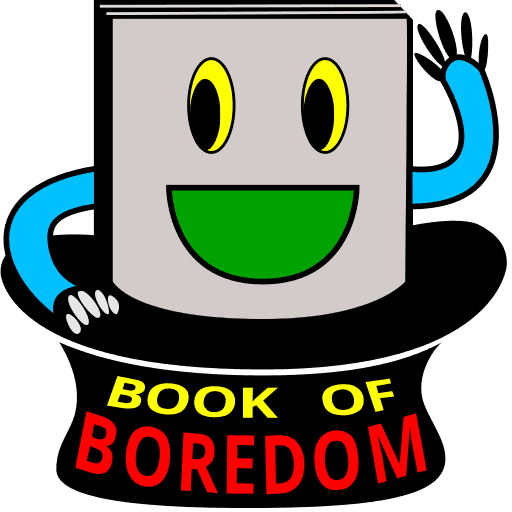 Book of Boredom

Podcast


Reading & Roasting the Book of Mormon, cover-to-cover.
Wedding Planner Jesus
#025 Wedding Planner Jesus
Who also enjoys BDSM!
As we read 1 Nephi 21, which Smitty mostly grabbed from the Bible's Isaiah 49, a major style change occurs within the writing: Verses become made of more than 1 sentence!
Don't thank Smitty. Thank the Jewish writers, that invented this horseshit, and the translators of the King James Version (who were probably afraid King Jimmy would execute them if they used English poorly).
The irony is of course, Smitty had no grammar fear, and was murded by a mob, in a country that claims to not crown kings anymore.
Highlights include:
Smitty is making shit babies again, but this time it's because Isaiah made shit babies too. (1 Nephi 21:1, Isaiah 49:1).
Obligatory shout-out to

Brother Mark

in "high places" (1 Nephi 21:9, Isaiah 49:8).
Jesus is a wedding planner who enjoys BDSM (1 Nephi 21:18, Isaiah 49:18).
New drinking game! Take a swig every time

Brother Paul

yawns.
In verse 20, God commands us to live in the gayest districts we can find! "...The place is too strait for me; give place to me that I may dwell." I wish we could mock his modern innacurate spelling for "strait" in this context, but it used to be used this way, and the KJV uses it too *sigh*
In repayment for faithfully awaiting Jesus' return, the faithful remnant get to lick dust off his feet. (1 Nephi 21:23, Isaiah 49:23).
God goes full "saw movie" in verse 26. Yikes!
Merch idea: the "Book of Boredom Bikini", complete with our mascot covering nipples!