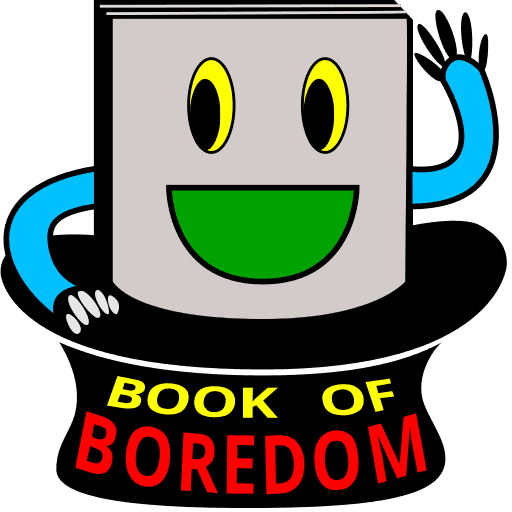 Book of Boredom

Podcast


Reading & Roasting the Book of Mormon, cover-to-cover.
Brother Brandon

II
#053
Brother Brandon

II The Branding

Let's go on our 2nd historical journey with Brother Brandon; then ridicule 2 Nephi 29!
Highlights:
"View Of The Hebrews" was a book that predated the silly book by 7 years, and had similar ideas. Smitty wasn't very creative.

Sister Patience

pronounces "Sidney Rigdon" incorrectly multiple times.
Smitty had bone surgery without anaesthetic! Ouch!
Mormonism and folk magic.
"Witness" Martin Harris is a distant relative of

Brother Brandon

!
What "treasure hunting" means in the context of Joseph Smith.
Was Emma COMPLICIT?
"The Council Of 50", and a silly plan for when Jesus came back.
Ice-blocking.
Why the ratio of men to women in the early church in Utah is an inadequate explanation for why polygamy was practised.
Smitty got bored in jail, and wrote more horseshit.
2 Nephi 29:1-3 is one long sentence of 153 words!
Sidney Rigdon may have had brain damage from being dragged. Eeek!